Published on Monday 26 February 2018
Angus, in common with large parts of the UK, is about to feel the bitterly cold bite of the Beast from the East, with the possibility of heavy snowfalls of up to 30cm possible and even deeper drifting snow.
Please keep an eye on our website www.angus.gov.uk  (it's a good idea to bookmark it) and follow us on Twitter – for updates in the event of any disruption to school, school transport, travel, and other services, as well as further information about the #BeastFromTheEast
At times of severe weather, we will activate our Weather Watch page, which will be highlighted on every page of our website.
Sub-zero temperatures and significant disruptive snowfall has been predicted for this area, with the potential for blizzard conditions and snow drifts in strong easterly winds. The Met Office has issued a Yellow weather warning that comes into effect from tomorrow as snow showers become more widespread.
More significantly, it has issued an Amber warning covering most of the east of Scotland from Wednesday into Thursday. The Met Office warns that their forecast indicates that transport routes and travel services, as well as power supplies and utilities, will be affected in parts of Scotland.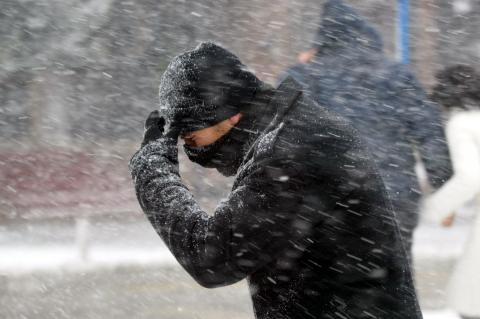 We work closely with local and national resilience partners in preparation for winter weather, as well as severe weather at other times of the year, so we are ready to respond and ensure that any disruption caused by the weather is kept to a minimum. Our Incident Management Team is ready and on standby, services have reviewed their winter arrangements and are advising staff about the weather warnings accordingly. Staff, including those from schools and transport, also meet locally to discuss any possible impact on services, including school closures. Salt stocks have been replenished for the gritting of roads and pavements and vehicles are being fitted with snow ploughs.
You can help by ensuring that you are Ready for Winter and keep up to date with any news, information and advice. As well as our own website and social media, our partners also provide valuable information -
Travel advice - @policescotland
Travel information - @trafficscotland and @transcotland
For information and advice to make sure you are prepared for winter weather go to readyscotland.org #readyscotland
Should you experience an electricity power cut, you can report this to the Scottish Hydro emergency line on 0800 300 999. For local updates follow @hydroPD on twitter.
Full details of weather warnings can be found at the Met Office