Published on Thursday 22 November 2018
As partners gathered to seal the £700-million Tay Cities Deal in Perth today, Angus Council Leader, Cllr David Fairweather declared it was a positive deal for the region and, importantly, a good deal for Angus.
Cllr Fairweather expressed confidence that exciting times lay ahead thanks to the multi-million pound economic boost to the area, that will help to reduce inequality, boost productivity and present multiple opportunities for people living and working in Angus.
Representatives from Angus, Dundee, Fife and Perth & Kinross councils signed the Heads of Terms for the Tay Cities Region Deal today, along with UK and Scottish Government officials and business and academic leaders from the area. The deal commits the UK and Scottish governments to work collaboratively with local partners to deliver a deal which creates a smarter, fairer Angus, Dundee, Fife and Perth & Kinross.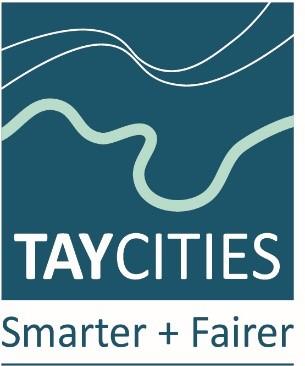 Cllr Fairweather said: "I am very excited by the opportunities presented to Angus through the Tay Cities Region Deal. Not only does it represent significant investment and confidence in the area, it will also be a catalyst for long-term investment, employment, growth and development in Angus.
"Angus and our partners in Dundee, Fife and Perth & Kinross will reap a huge collective benefit working in collaboration trough the Tay Cities Region Deal – one that will enhance tourism, manufacturing, engineering and industry, local business and communities, education and skills training, tourism and communication and transportation links.
"I am especially pleased about the development of the Enhanced Manufacturing partnership. Additionally, I welcome seeing the marine base retained while at the same time making best use of land declared surplus for new development in the Arbroath area. We will work closely with the base and the local community to ensure positive relationships are enhanced and this project progresses with sensitivity.
"The £300 million investment by the UK and Scottish governments has the potential to secure more than 6000 jobs and lever in more than £400 million in investment over the next 10 to 15 years. Angus will share in the positive impact of this as we seek to reduce economic inequality and boost productivity."
Deputy Leader and Finance Convener, Cllr Angus MacMillan Douglas, said: "We have worked hard to ensure Angus will benefit from the deal, both directly and regionally. A great deal of work lies ahead and we look forward to working with our local authority partners, as well as partners and business locally, to ensure that we seize this opportunity to grow the Angus economy."
He also welcomed the £26 million fund for Angus, stating; "Our hard work has paid off regionally and locally for Angus with an additional resource of £26 million yet to be allocated to projects that will support economic growth in Angus. It gives us the scope to meet our strategic objective of making Angus a go-to area for business.
"I am also very pleased to see the investment in rural broadband, which will allow our contractors to use wireless technology to help our residents and businesses within Angus' beautiful rural setting. In Angus, we have also placed great emphasise as a council and as a community on the importance of digital connectivity and the need for superfast broadband. This is vital for any area that states it is truly open for business."
Economic Development spokesman, Cllr Ron Sturrock added: "Given the vital role that tourism plays in the vitality of our area, I am delighted that the Heads of Terms include some £37 million to support a Regional Culture and Tourism Investment Programme. We will be working in collaboration to ensure that Angus' successful tourism industry in enhanced still further.
"This includes working in support of our partners at Arbroath's Hospitalfield House with a view to their securing funding streams for their ambitious and exciting plans for the arts and cultural experience in Angus.
"As people will be aware, particularly those who live and journey through the Montrose area, we have carried out significant improvements to the North Angus roads infrastructure and will seek to identify further investment opportunities through the regional transport model. I am encouraged that the Heads of Terms today recognise the need to undertake further work on roads and infrastructure in Montrose."
More information about the deal can be found at www.taycities.co.uk