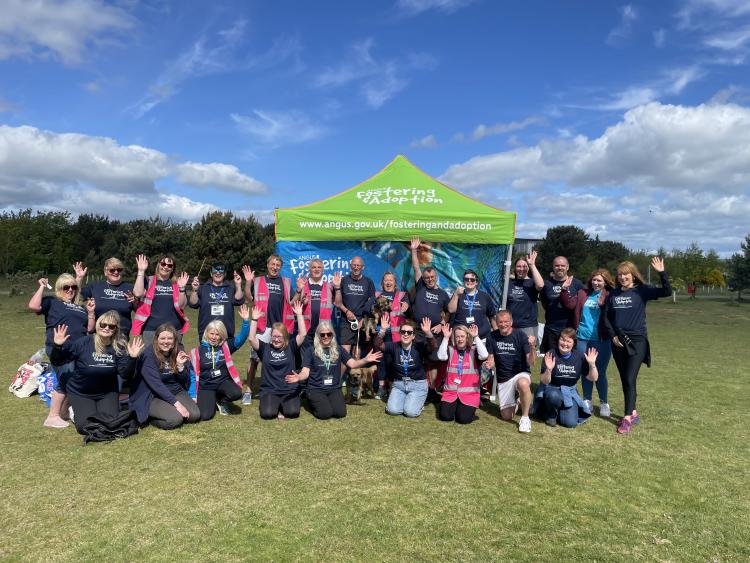 Monday 23 May 2022
On Saturday 21 May to celebrate Foster Care Fortnight 2022, foster carers and staff from the fostering and permanence team with Angus Council took over the Montrose Park Run, volunteering as stewards, timekeepers and scanners, as well as a few willing volunteers running the course to raise awareness of the need for foster carers in Angus.
Foster Care Fortnight (9 to 22 May) is the UK's biggest foster care awareness-raising campaign, delivered by leading fostering charity, the Fostering Network. 
Carers and staff were also available at the event providing information and answering any questions those attending might have about fostering or adoption.
As part of Foster Care Fortnight, the Angus Council fostering and permanence team have been sharing stories and information across their social media channels,ending the promotion by holding an online information session on Wednesday 25 May at 10am, 2pm and 6pm. 
If you think you have what it takes to become a foster carer and change the lives of children in Angus, get in touch with the team on 01241 464646 or visit our website for more information. You can also book a place at the May online session or future sessions on our website.