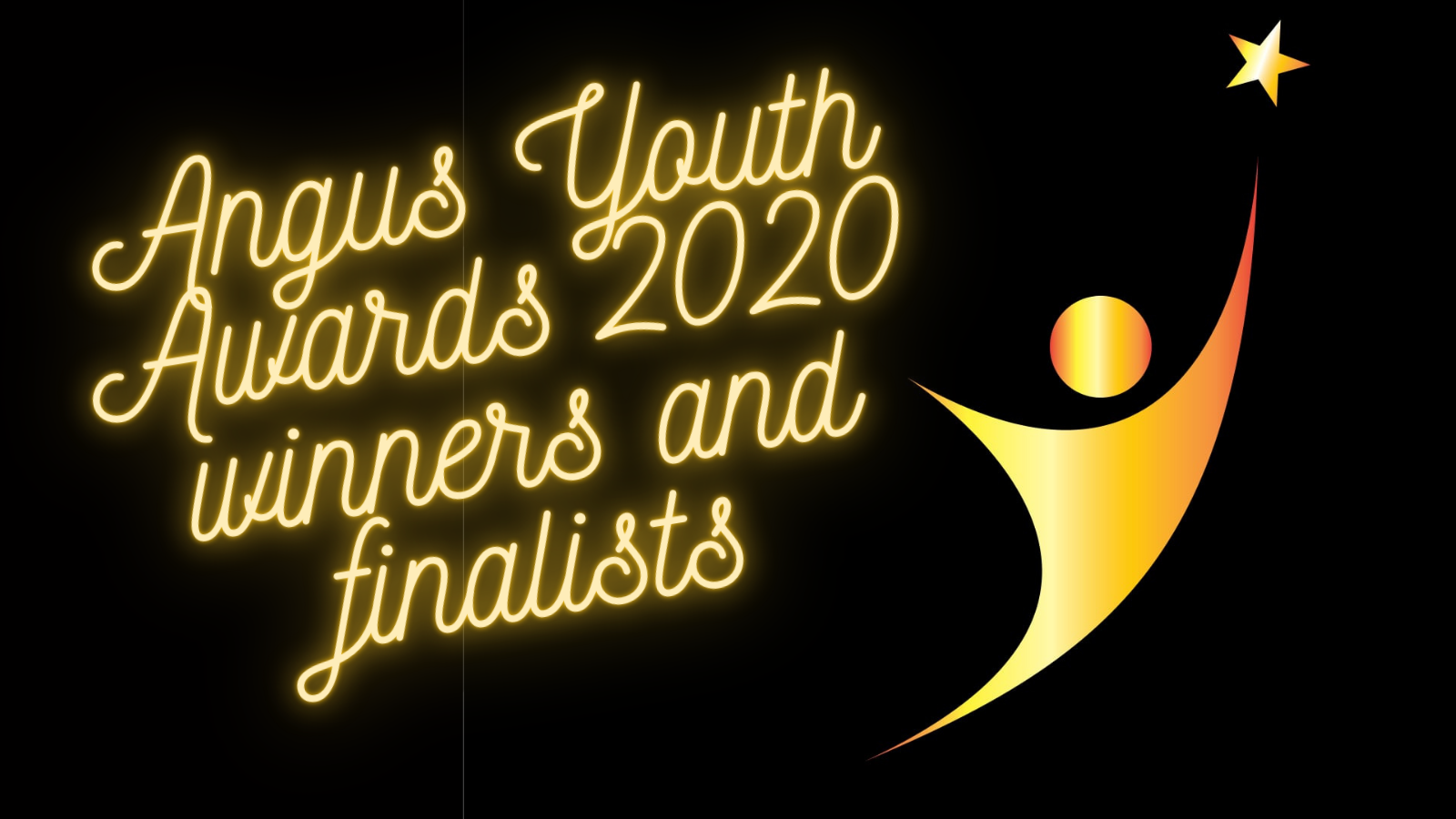 Friday 6 November 2020
Over the last six months, youth workers from our Communities Team have worked closely with young people through online learning, outdoor activities and detached youth work, providing them with vital support.
Together, young people and the youth work staff have created the Angus Youth Awards to celebrate the achievements of young people. The group are delighted to announce the finalists and winners during National Youth Work Week. This week celebrates youth work and the brilliant outcomes it can help young people to achieve every year. Across Scotland, youth work has provided a lifeline for young people during these difficult times.
Thank you to everyone who took the time to nominate a young person for the Angus Youth Awards 2020.  We had over 100 nominations across 10 categories.  Well done to all involved.  See you next year!
Winners and finalists
Volunteer
Winner - Katie Nicoll
Runners up – Katie Smith and Thomas Berry
Young person's voice
Winner - Young Scot Media Team
Runners up – Daniella Faakor Damptey and Katie Smith

Sports
Winner - Gregor Anderson
Runners up – Moby Ogunlaja and Lewis Stewart

The arts
Winner - Samuel McCluskey
Runners up – Adrian Longmuir and Rebecca Baker

Enterprise
Winner - Owen Foster
Runners up – Revels of Angus and Carnoustie Enterprise Group

Environment / Heritage
Winner - James Anderson
Runners up – Eilidh Bowen and Lucy Harris

Equality and diversity role model
Winner - Daniella Faakor Damptey
Runners up – Katie Smith and one other (didn't want to be named)

COVID 19 warrior
Winner - James Anderson
Runners up – Jack Lee and Rebecca Wallace

Personal Progress
Winner - Kayden Reid
Runners up – Carsten Williamson and Carol Crighton

Group Achievement
Winner - Wee cook staff team – Jason Cargill, Anya Sturrock and Ethan O'Hare. 
Runners up – Carnoustie Scout Group and Streetgames Team Leaders

Special recognition award
Winner - Katie Smith
Visit the Angus Wide Youth Work Facebook to watch the video clips, see photographs and to find out more about the winners.