Published on Thursday 1 April 2021
It can be tough to find the motivation to get out and be active during the cold winter months, but people in Arbroath have shown what is possible through their support for Angus Council's hugely successful 'Get Active Arbroath' initiative.
Through this app-based campaign, residents, students and employees in Arbroath were encouraged to be more physically active. By taking part, participants were able to earn BetterPoints for walking, cycling and running. BetterPoints could then be converted into donations to charity or exchanged for high street vouchers.
A range of great prizes were also awarded, including a signed football and shirt from Arbroath Football Club and four refurbished bikes from Angus Cycle Hub. Several lucky participants also won some great local shopping vouchers.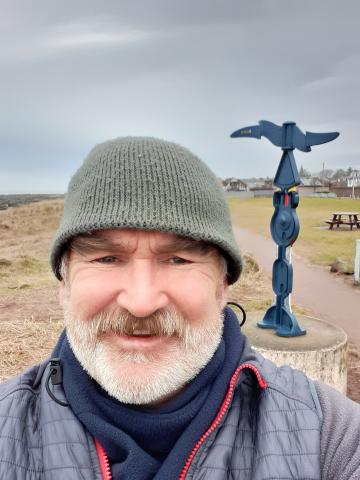 Ian Ross, who participated in the Get Active Arbroath campaign, said: "Joining Get Active Arbroath convinced me to block out time every day to take a walk. It has encouraged me to use my bike more too. I have been working from home during lockdown and there would be times at the start when I wouldn't have a break throughout the day. The app has served as a reminder to get some fresh air and stretch my legs, rather than just sitting at my desk. I now have a daily one-hour walk slot in my calendar and I make sure that time is sacrosanct."
By the end of the six-week Get Active Arbroath campaign, 235 participants had walked, cycled and run over 7,000 miles, which is roughly equivalent to travelling to New York and back from Arbroath. This resulted in almost 800,000 calories being burned, and 2.4 tonnes of CO2 being avoided.
Get Active Arbroath was funded through the Smarter Choices, Smarter Places programme, which is administered by Paths for All and funded by Transport Scotland. It was delivered on behalf of Angus Council, through a partnership involving Ansons Consulting – a Scottish-based sustainable transport consultancy - and behaviour change technology company BetterPoints.