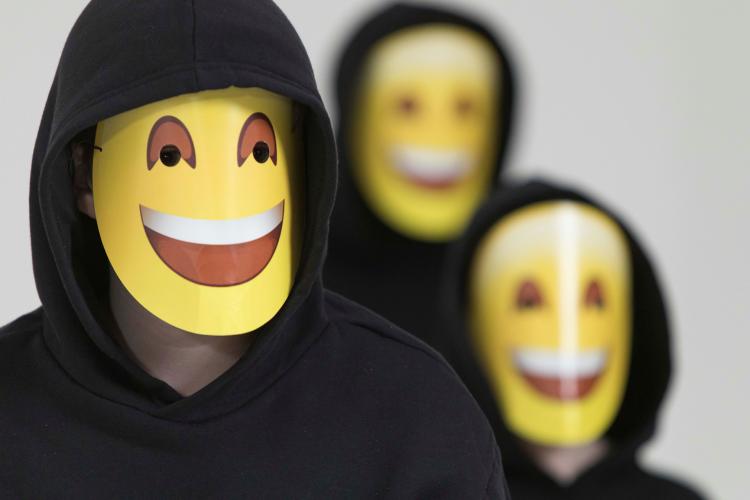 Wednesday 8 March 2023
Care experienced young people from The Angus Promise Hangout joined forces with Child Protection Scotland to co-design their new children protection #speakupcampaign.
Launched on Friday (3 March 2023), the campaign aims to encourage children and young people to speak up if they are experiencing neglect, harm or abuse.
Working closely with CPC Scotland, the Angus Promise Hangout young people developed their ideas about how best to encourage other young people to speak up and tell their friends and/or an adult if they don't feel safe.
They also created a choreographed style dance video as another way to send out the message to as many young people as possible. Aileymill Primary School in Greenock and Aberdeenshire Council's Pupil Participation Forum also worked to co-design the campaign.
Angus Council's Convener of Children and Learning, Cllr Lynne Devine said: "Times have been extremely tough for some young people of late and it's very easy for them to withdraw and hide their experiences and feelings when things aren't going well for them and they're having a bad time.
"We want all our young people to be empowered to speak up and tell someone if they don't feel safe, at any time in their lives, or they're worried about a friend who might not be safe.
"Involving young people in creating campaigns like this one is so important. They are placed within our target audience and best know what messages will work and how best they can be delivered.
Rebecca Laing, Senior Practitioner, Angus Council's Children Families and Justice Department said: "I'm so proud of the young care experienced people in our Promise Hangout group for helping to drive this campaign. Speaking about their own experiences was at times hard for some of the group, but their doing so has helped shape this significant campaign and ensure the important message reaches as many young people as possible. They've also added value to the campaign by coming up with their own choreographed dance and I am sure that will ensure the message reaches even more young people."
Young people from The Promise Hangout spoke of their involvement in the campaign and their ideas: "Liked being part of the campaign. Nice to meet new people. Fun doing dances. 
And the importance of the campaign: "Friends could be scared to speak themselves. If you don't tell, nobody can help you."
Child Protection Scotland Vice Chair Tam Baillie hopes the campaign will strike a chord with children across the country. "Having children and young people involved in the design has been superb, they've directed all of the thinking behind this powerful campaign. We know that children can hide behind a mask or a happy face when bad things are happening to them at home, or elsewhere, but getting help is vital. It can be scary to talk to someone, but we hope the #speakup campaign will help young people find the courage to talk to an adult they trust if they are being harmed or abused."
Child Protection Scotland's #speakupcampaign
Some children and young people can put on a mask or a happy face to hide that they are having a bad time, even if they're being neglected or abused. If that's happening, it's important to ask for help #speakup. It can be really scary for children and young people to #speakup if they're being abused or neglected at home or by someone else but encourage them to talk to a friend or an adult they trust, as it's always better to ask for help.
#speakup campaign - 60 sec video (vertical) - YouTube
Check out the CPC Scotland website for more information.