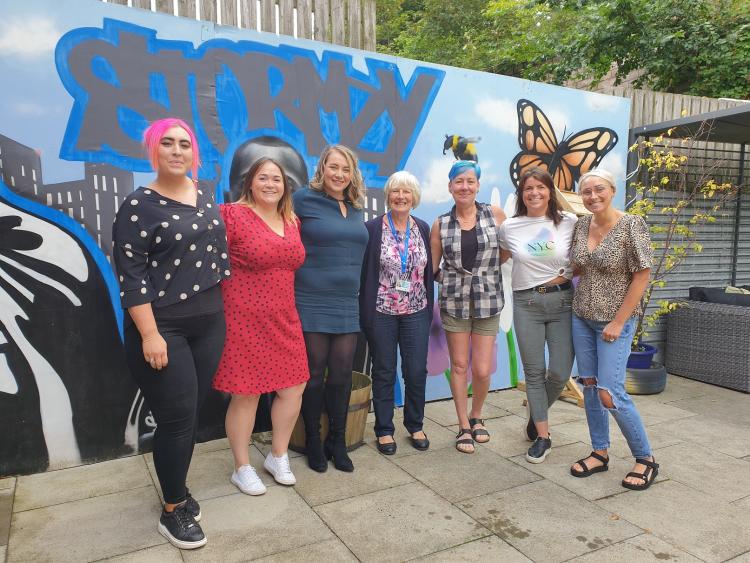 Wednesday 21 September 2022
Carseburn Road, a care home service for young people in Forfar received top marks in supporting children and young people's rights and wellbeing after an unannounced inspection by the Care Inspectorate in May 2022.
The residential care home received a rating of "6 – excellent" after the Care Inspectorate's recent inspection evaluating "how well do we support children and young people's rights and wellbeing."
The report highlights the strong sense of leadership, how the young people feel safe and loved with staff prioritising young people's emotional, physical and mental health, and "how the support and experiences for young people led to some outstanding outcomes, through the delivery of effective and innovative practice."
Sam Whannel, Manager at Carseburn Road care home said: "We've worked tirelessly throughout the COVID 19 pandemic and subsequent recovery period to ensure our care experienced young people, feel safe, secure, loved and are able to thrive and have equal opportunities to that of their peers.
"This result from the Care Inspectorate evidences the extra lengths the entire team at Carseburn Road go to, to ensure our young people get the most out of life."
Convenor of Children and Learning, Cllr Lynne Devine congratulated Sam Whannel and the team: "I would like to congratulate everyone at Carseburn Road whose hard work over the last two years saw the service make changes to significantly improve the lives of the young people they support, an achievement recognised by this inspection report.
"From implementing The Promise to trauma informed practice, staff have gone above and beyond to make sure each young person is safe, feels loved, has fun and is encouraged and supported to reach their full potential. Well done everyone."