Published on Friday 7 September 2018
Our Communities Team is holding two open evenings to provide information about The Duke of Edinburgh's Award, Angus Open Unit to young people and their parents.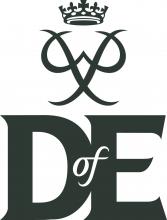 They are open to any 14 to 25-year-olds living in Angus who want to take part in the award, whether for the first time, or to complete an award they have already started. Based within Arbroath Academy's community wing, the Open Unit will hold the open evenings on Wednesdays 12 and 26 September between 6.30pm and 8pm – access via the Seaton Road entrance.
There are three levels of Duke of Edinburgh Award - Bronze, Silver and Gold. Within each are four sections, volunteering, physical, skill and expedition, with Gold having an additional residential section. Participants undertake each section for a minimum amount of time collecting evidence as they go, with each level having a starting age - Bronze (14 years), Silver (15 years) and Gold (16 years). They have up until the age of 25 years to complete one or all of the levels.
The awards and their activities can be challenging and enhance participants' skills through experience. They also increase independence, self-sufficiency and confidence, as well as greater understanding of risk and consequence. The Duke of Edinburgh's Awards are recognised by many organisations, universities and employers for their ability to develop young people that display strong self-management, problem solving, communication and leadership skills, as well as competence in working with others. It helps young people to achieve and demonstrate a positive attitude, emotional intelligence and determination.
If you would like further information on the Duke of Edinburgh's Award Open Unit in Angus, please email beattier@angus.gov.uk or contact Rikki on 01241 438254.