Published on Monday 26 August 2019
A study into flooding in Kirriemuir and Forfar is nearly complete.
We are now ready to present the outcomes of the study to the community to get your views and we'd invite you to come along to The Meffan Museum, Forfar on Tuesday 10 September from 10am to 4pm, or the Glens Museum, Kirriemuir, on Wednesday 11 September from 10am to 4pm, to view the project exhibitions and ask any questions you may have. 
The project has looked at the risk of flooding from the Gairie Burn in Kirriemuir, and the combined risk of flooding from several burns, surface water and Forfar Loch in Forfar.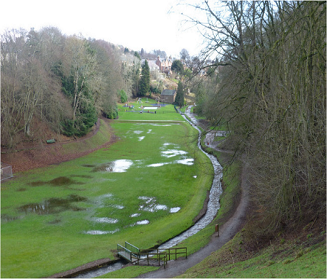 A number of households and businesses have been found to be at risk of flooding from each watercourse and, as a result, we have considered solutions to reduce the risk to the community and lessen the impact that flood events might have.
These options include engineering works either upstream or within the towns but they also include smaller scale measures to help reduce the size of floods and to inform the community when flood events are likely. The exhibition will show some of the work we have done and the proposed solutions. Members of the Council flooding team and staff from JBA Consulting will be on hand to discuss the studies. 
We need your input to ensure our proposals are the best they can be.