Image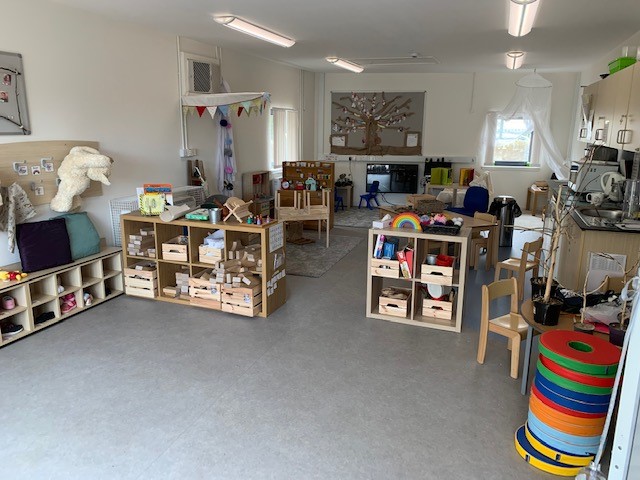 Tuesday 21 July 2020
We will offer up to 1140 hours of funded ELC to all three and four year olds, and eligible two year olds from August 2020 as planned. One of the reasons we can do this is because we completed extensions and refurbishments at some of our current nurseries before coronavirus. This included the nursery at Mattocks Primary School in Wellbank.

What happened
We doubled the size of the existing building with large sliding doors, to allow an indoor/outside link. We fitted an adult/accessible toilet and new children's toilets and nappy facilities, as well as new storage and a redevelopment of the outside area. Part of the existing building was turned into a sensory room.
 
What this means for children and staff
The extra space means there's much more flexibility to set up areas for the children to do crafts or build, have group time or quiet space, snack, wet play and nurture play. Capacity has now more than doubled, with space for 32 children to attend full time.
The outside space now allows free flow play between inside and outside with a nurture and library pod, mud kitchens, motor skills workstations, den building and a wheeled vehicle area. The nursery class (who were in before lockdown) loved the new space!
Greg Robertson, Head Teacher of Mattocks Primary School said "We are all extremely excited about our new building. Children, staff and parents are over the moon with the increased space and opportunities that the new build presents. We have enjoyed helping to develop the new facilities and can't wait to put them to full use in supporting the learning and development of our youngest children."