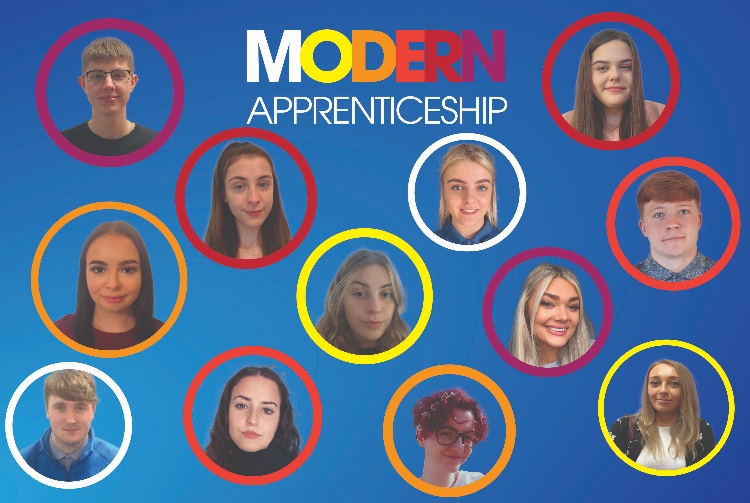 Wednesday 11 November 2020
Eighteen young people have taken the next step in their career after starting an 18-month Modern Apprenticeship (MA) programme with Angus Council.
MAs give young people the chance to earn while they learn, gaining valuable experience while completing a workplace SVQ and earning a salary. Offering MAs increases the opportunities for young people to gain skills, access training and future employment, helping to reduce the level of unemployment in Angus and build the workforce of the future.
The young people have started working in various departments, including IT, economic development, organisational development, Active Schools Team and Angus Health and Social Care Partnership.
Council Leader, David Fairweather, said: "I'm delighted that we've been able to start our MA programme this year, helping ensure that young people in Angus get the opportunity to take their first step on the council career ladder and can  learn while gaining valuable experience in the many different service areas available in the council. I wish them the well as they begin their career. 
"By investing time and training in our young people, we are bringing fresh and new ideas to our already highly skilled workforce. I'd like to thank staff involved in this initiative for all their hard work in ensuring we can still offer these opportunities."
Kara Paul, who recently started with us as a modern apprentice said: "I chose to do an apprenticeship over college or a job as I liked the idea of learning while I earned money and wanted to learn new skills and find out more about career pathways. There are many different training opportunities that I can be a part of. So far, I am enjoying meeting new people and learning new skills."
In addition to the 18 young people starting this year, there will be a 2nd cohort of 20 MAs starting with the council in August 2021, with recruitment beginning in March 2021. Young people interested in a MA with the council can find out more and register their interest on our website.