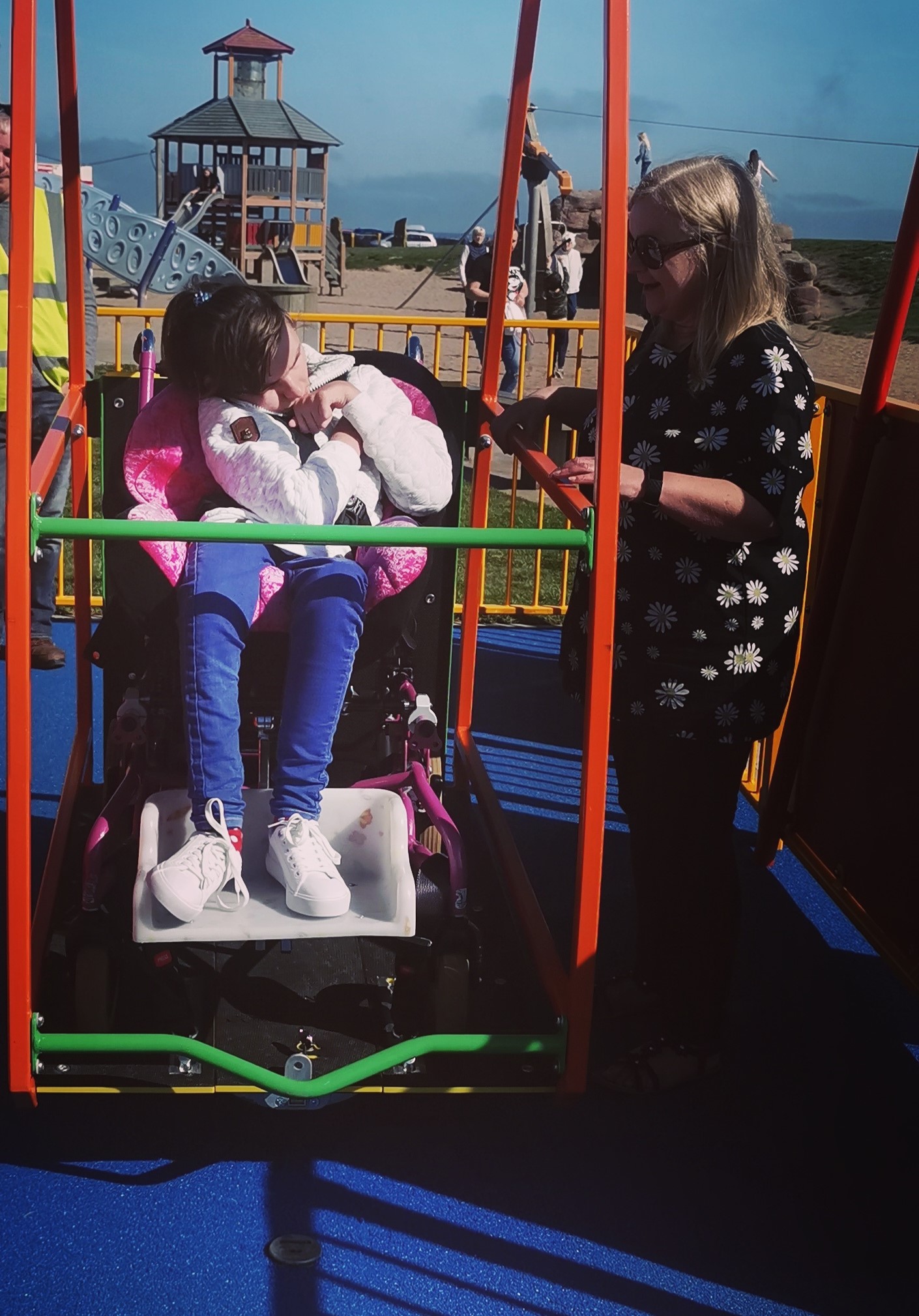 Wednesday 9 June 2021
Angus residents recently met to celebrate the installation of a new wheelchair swing at West Links Park in Arbroath.  
The new wheelchair swing was possible due to funding from the Choices for Angus participatory budget, which gives local people the chance to decide how public money is spent.
The wheelchair swing allows those using a wheelchair to swing with permanent and portable frames, making play equipment inclusive to as many people as possible. People using the swing will need a Radar Key which is available from the snack bar at the park if they don't already have one.
Irene Paul, mum and carer to Amy who submitted the idea of the wheelchair swing project shared her delight; expressing: "Amy now has the freedom of visiting the park with family and friends and can be included in using the facilities. She loved the sensation of the swing and being out in the sunshine. It can also help other people understand and be aware of the need for accessible equipment for people with disabilities".    
This project was delivered in partnership with Angus Council's Parks Department and demonstrates what can be achieved when local communities and the council work together.