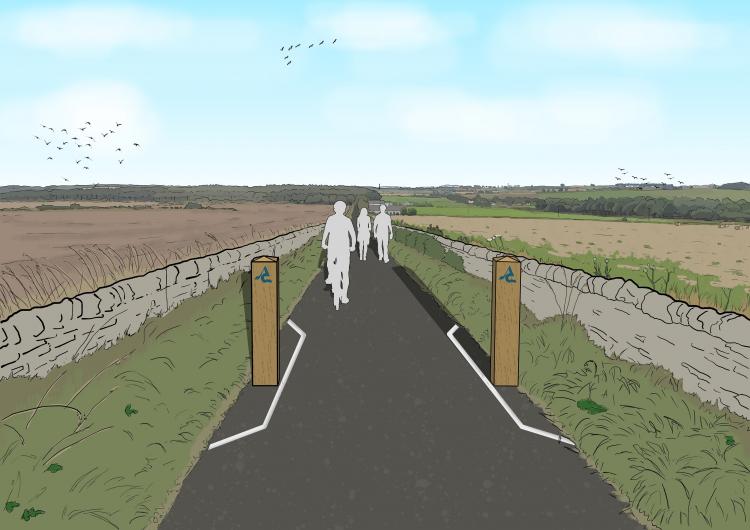 Wednesday 26 January 2022
The community of Newtyle asked us to consider an active travel route between Newtyle and Dundee. We've appointed WSP (a transport consultancy) to look at options for a potential route. Active travel is any journey you take where you are physically moving to get about and can include walking, cycling (including using e-bikes and handcycles), travelling on a scooter, with the aid of a wheelchair or powered mobility aid.
We're holding a public online workshop through Teams on Thursday 3 February 2022 from 2.00pm to 3.30pm. The workshop will introduce and update you on the project so far and give you a chance to ask the project team any questions. If you would like to attend this workshop, please contact Elizabeth at WSP on Elizabeth.Barner@wsp.com 
You can see the background to the project, find out more information, see proposed paths, as well as complete a survey on how you currently travel on the Newtyle to Dundee storymap WSP have produced.