Published on Thursday 22 August 2019
We have secured funding of £230,000 to improve rural roads for all road users, in areas where timber haulage and forest harvesting take place.
The funding has been provided by Stirling and Tayside Timber Transport Group and will lead to the creation of at least 32 "super" passing places that can accommodate articulated timber transport vehicles.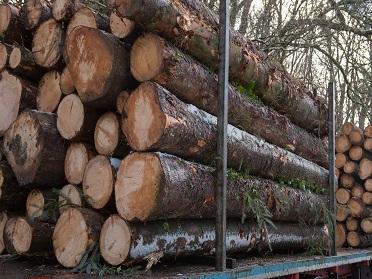 It is anticipated that the first phase of work will get underway next month, with infrastructure improvements to the B955 and U405 Glen Clova and Glen Doll roads. A further £100,000 will come from the Council's roads maintenance budgets, with the overall project costing £330,000.
Communities Convener, Cllr Mark Salmond said: "This is a significant investment from a major contributor in industry in Angus and show the benefits of private/public sector partnerships. The funding will help to reduce the impact of timber lorries on our rural roads network and make a real difference to the everyday lives of our rural communities."
The project will build on similar improvement works that saw the construction of passing places on the U379 south of Westmuir in 2016 that was funded by the Timber Transport fund.
Each of the passing places will be 28 meters long, with detailed design works well underway. With work scheduled to begin in September, it is anticipated that work will be complete by the end of February 2020.