Published on Tuesday 11 June 2019
The time when we can no longer remove gull eggs and nests is approaching.
We operate a free seasonal gull egg and nest removal service that is available to the owners or tenants of residential properties affected by nesting gulls.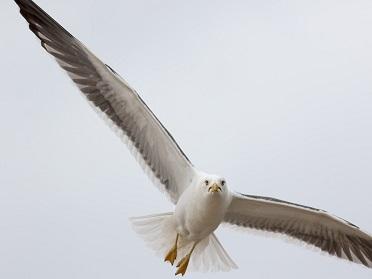 However, once eggs hatch and the gulls start swooping to protect their chicks, we cannot take any action. As such, we'd encourage all residents who see nest building activity on their property to contact us as soon as possible to make arrangements for the eggs and nests to be removed.
The gestation period for the eggs to hatch is about three weeks. Adult pairs of gulls can rear up to three broods over a breeding season – which is usually between the beginning of April and the end of June.
Our final egg and nest removal treatments will take place on Tuesday 25 June in Arbroath, Monifieth and Carnoustie and on Thursday 27 June in Montrose and Brechin. Requests to remove gull eggs and nests after Monday 17 June will not be accepted.
Anyone seeking the removal of gull eggs and nests from their property after this date should contact a reputable private pest control contractor.
Residents who require the removal of eggs and nests or would like further information about the service provided should contact the Council's ACCESSLine on 03452 777 778.