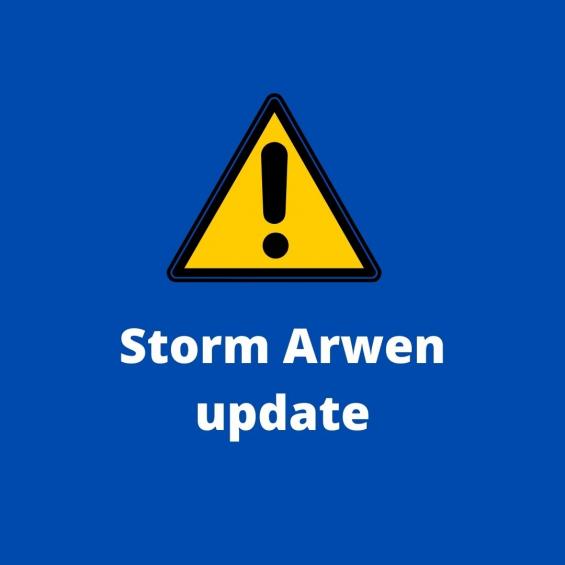 Monday 29 November 2021
Power:
SSE is continuing to work hard to restore power to rural properties which remain affected across Angus. If you still have no power, here is the latest update from SSEN at 11.30am 29/11/21 
Support for those without power:
We are working with partners in AHSCP, VAA, Police Scotland British Red Cross and our staff to visit all households still without power with offers of assistance and information on support available. 
If you are aware of anyone who may need support, please call our ACCESSline 03452 777 778 to make sure they are covered. Please don't call the ACCESSline unless it's an emergency.
Support available from Monday 29 November:
Eassie and Nevay Hall has been set up as a resilience centre
Hot food and drink available and you can charge mobile phones, laptops etc. Showers (including disabled shower available). Open from 1pm on Monday 29 November.
07951653076/07754762676
SSEN Welfare Support at: Kirriemuir, near Bon Scott Statue
Free hot drinks and hot food. Open 7am to 10pm
Monifieth Parish Church
41 High Street, Monifieth DD5 4AA
Warm space, tea/coffee, electricity to charge devices. Open from 9am.
Voluntary Action Angus, 5-7 The Cross, Forfar
Free hot drinks, food and electricity. Open from 9am to 5pm (may be extended).
ANGUSalive
Showers and facilities to charge mobile phones available at:
Arbroath Sports Centre
Keptie Road, Arbroath, DD11 3EW 01242 465400
Monday - Friday 09:00 - 21:00

Brechin Community Campus
Duke Street, Brechin, DD9 6LB 01356 237200
Monday - Friday 09:00 - 21:00
Carnoustie Sports Centre
Links Parade, Carnoustie, DD7 7JB 01241 465600
Monday - Friday 09:00 - 21:00
Forfar Community Campus
Kirriemuir Road, Forfar, DD8 3TG 01307 492300
Monday - Friday 09:00 - 21:00
Montrose Sports Centre
Marine Avenue, Montrose, DD10 8TR 01674 907600
Monday - Friday 07:30 - 21:00

Saltire Sports Centre
58 Montrose Road, Arbroath, DD11 5JN 01241 465500
Monday - Friday 09:00 - 21:00
Websters Sports Centre
Prosen Road, Kirriemuir, DD8 5AT 01575 526100
Monday - Friday 09:00 - 21:00 Saturday
Libraries - PC and wi-fi access available and study spaces may be available - please call to confirm before attending:
Arbroath Library
Hill Terrace, Arbroath, DD11 1AH 01241 464545
Monday 11:00 - 16:30
 
School update:
11 schools (issued 28/11/21) closed Monday 29 November 2021 No further school closures have been added to the list. 
There is potential school transport disruption tomorrow, due to some services being unable to operate. If we hear of any issues, we'll contact parents through group call on Monday 29 November as early as possible. If you feel there may be issues with your school transport service, please make alternative arrangements. Information is also available on our school transport disruption section. 
Public transport:
All bus routes around Angus are running as normal. Visit Stagecoach's website for regularly updates on travel information. JP Minicoaches service 118 will not operate Monday 29 November. 
Scottish Fire and Rescue Service have issued advice on staying safe. Please be vigilant around the use of naked flames and open fires. 
SSEN power line damage: If you come across any power line damage, please keep a safe distance. Always assume any downed power lines are live and dangerous. You can report damage to SSEN by calling 105 or via their Power Track App and engineers will investigate as soon as possible.