Published on Tuesday 4 February 2020
Food outlets from across Tayside and Fife are gathering in Angus for the first Tay Cities Food & Drink Expo – part of Tay Cities Business Month.
This business-to-business event will be held at the Strathmore Hall on Thursday 13 February and the star of the show will be very best of produce from Angus and Tayside.
Organised by Angus Council and Angus Tourism Cooperative, the Food & Drink Expo is designed to introduce farmers, producers, and manufacturers from across Angus, Fife and Perthshire to restaurants, hotels, B&Bs, cafés, bars and shops.
The aim is to promote and support "buying local" – where better?" and to create stronger, sustainable supply chains using local, seasonally available goods.
This showcase will highlight the magnificent diversity of the area's natural larder. It will give hoteliers, chefs, food manufacturers and retailers the chance to meet producers of high quality, authentic products. More than 30 businesses from across Tayside will be attending the event and presenting their produce.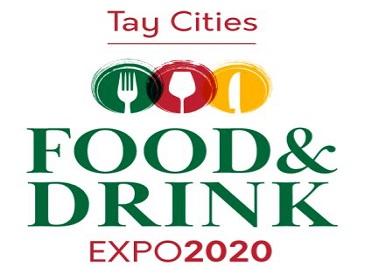 ATC Director, Martin Beard said: "The opportunities from strengthening the local links between local producer and hospitality are huge. I am sure that events such as this will help to confirm our belief that there is an appetite within the local industry for a platform that allows us all to work together to inform, celebrate and promote the region's food and drink. That in turn makes our tourism offering that much stronger.
"There are so many outstanding businesses in the region, all working hard to promote their own efforts who will hopefully also benefit from a collective approach."
Angus Council's Economic Development spokesman, Councillor Braden Davy said: "Making local connections with people and businesses that pride themselves on the provenance of their produce can give the area an even stronger sense of identity and place – among people who live here and those who visit our communities in town and country.
"Our region has a rich food and drink heritage – from soft fruits to potato vodka; oils, dressings and condiments to artisan chocolate and ice cream; and from award-winning meats to traditional bakes and confectionery.
"The Expo is a great chance for hospitality businesses to understand what is on their doorstep."
Connect Local, Scotland's food and drink advisory service, states that visitors to Scotland spend around £995 million on eating and drinking when on holiday and food tourism offers significant opportunities. The country's food and drink market is worth £1.3 billion a year. It is a vital part of the tourism industry.
Food and drink businesses looking to develop business and collaboration in the tourism and hospitality sector are invited to attend this free event. That includes, visitor attractions, venues, transport and tour operators, retail, bars and restaurants, brewers and distillers and any accommodation providers looking to enhance their businesses through authentically sourced food and drink.
To attend and for more information you can register at Tay Cities Food & Drink Expo
To exhibit or participate at the event please contact ATC Director Martin Beard on martin@parkhillhouse.com