Published on Wednesday 9 October 2019
A total of 28 youth-related projects have been selected by young people in Angus to receive a share of The Power of Youth's £70,000 cash award.
The funding has been made available through a partnership between Angus Council and Angus Alcohol and Drugs Partnership as part of a commitment to participatory budgeting.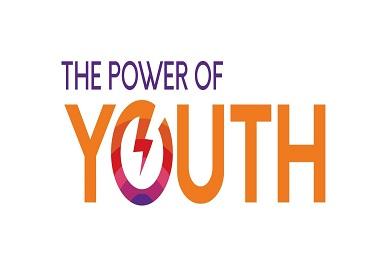 Participatory budgeting is a different way of managing pubic money. It enables people, in this case young people, to make the call on how public budgets are spent. Those involved can play a part in the decisions that directly affect their lives and those of other young people in their communities.
Twenty-four projects (of 33 bids received) will be fully funded and four part-funded following a vote involving 1101 young people in the county.
The youth-focused participatory budgeting project offered £10,000 for Angus-wide projects; £10,000 for projects in each locality area (Arbroath; Brechin/Montrose; Carnoustie/Monifieth/Sidlaw; Forfar/Kirriemuir); and £20,000 for projects within Angus that support a range of approaches to alcohol and drug education.
At the conclusion of the voting process, which ran throughout September and was open to all Angus young people aged from S1 to 18-years-old, funds have been allocated as follows –
Drug and Alcohol Projects
Angus-wide
Tayside Council on Alcohol                                   (£1634)
Dundee and Angus Cricket                                    (£3000)
Young Scot Media                                                  (£2100)
Web Project                                                            (£1000)
Arbroath
Children and Learning Partnership                       (£2844)
Brechin/Montrose
Montrose Community Trust                                   (£3000)
Brechin Resource Team                                         (£3000)
Forfar/Kirrie
Strathmore Alcohol Free Bar                                  (£2150)
Arbroath Projects
Police Scotland (virtual reality project)                 (£2995.95)
Arbroath Academy                                                 (£3000)
Skillz Academy                                                       (£3000)
Brechin & Montrose Projects
Street Games                                                         (£3000)
Attic                                                                        (£2000)
Brechin Matters                                                     (£3000)
Resource Team – Health and Wellbeing              (£2569)          
Carnoustie, Monifieth & Sidlaw Projects
Burnside PS                                                           (£3000)
Monifieth High – Extracurricular                          (£3000)
Radio North Angus                                                (£2500)
Monifieth High – DYW                                           (£2069)
Forfar & Kirriemuir Projects
Webster's Equality / LGBT Charter                        (£1980)                                  
Webster's Mindfulness                                         (£2968)
DD8 Music – Youth Forums                                  (£2700)
Dream Festival                                                      (£2921)
Angus-wide Projects
Police Scotland – Looked After Children              (£1000)
Skills Academy                                                      (£3000)
Through care and Aftercare Team                        (£2880)
Angus DofE Unit                                                    (£2500)
Strathmore Rugby Club                                        (£1189)
(Surplus money from the Drug & Alcohol and Arbroath project categories were re-allocated among the remaining four categories)