Adult protection for professionals

In Angus, we are committed to protecting vulnerable people in our community.
Angus Adult Protection Committee is responsible for ensuring agencies work together to protect adults who may be at risk of harm.
The committee's duties include:
co-ordination of training for professionals and other staff
development of policies, procedures and protocols
ensuring the effectiveness and quality of local adult protection services through continuous improvement
providing public information about adult protection.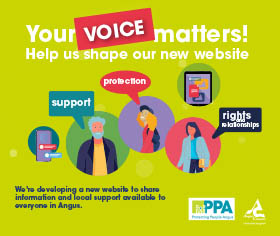 Help us shape our new Protecting People website by taking part in our survey.